AP Report: US Contractor Ignored Alcohol Smuggling, Theft, Alleged Sex Trafficking at Iraq Balad Base
WASHINGTON (AP) — The two American investigators felt a sense of foreboding that Sunday as they headed to an emergency meeting with their boss on the Iraqi air base. But they didn't expect to be surrounded by armed guards, disarmed, detained against their will — and fired without explanation.
It was March 12 — less than two months ago. Robert Cole and Kristie King were in Iraq working as investigators for Sallyport Global, a U.S. company that was paid nearly $700 million in federal contracts to secure Balad Air Base, home to a squadron of F-16 fighter jets as part of the U.S.-led coalition to annihilate the Islamic State.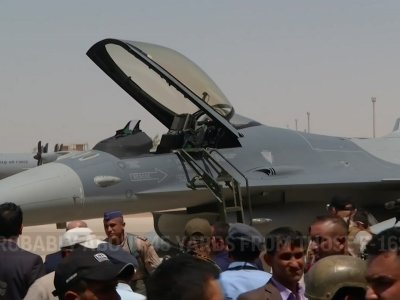 Cole and King had spent more than a year together in Iraq investigating all manner of misconduct at Balad and beyond.
They'd uncovered evidence that Sallyport employees were involved in sex trafficking , they said. Staff on base routinely flew in smuggled alcohol in such high volumes that a plane once seesawed on the tarmac under the weight. Rogue militia stole enormous generators off the base using flatbed trucks and a 60-foot crane, driving past Sallyport security guards.